PJ  is no longer is involved in "live" performances...   but  as a special treat for the Race fans in PJ's hometown and the surrounding areas,we have listed the  2018 dates.  

                               2018 SCHEDULE                                

Slant6 Racing..throughout California, Nevada, Oregon

Mopars at the Strip/Las Vegas,NV ..APRIL 27-29

Redding Dragstrip, Redding, CA....May 12-13

Samoa Dragstrip, Eureka, CA...August 4-5

Mopar Magic at Sacramento Raceway....September 8

Redding Dragstrip, Redding,CA....September 29-30

Woodburn Raceway, Woodburn, OR... date coming

Medford Dragstrip, Medford, OR...  date coming

WE HOPE TO  BE RACING IN THE "PRO SERIES" .....AS WELL AS

                      THE "SLANT 6 SERIES" THIS YEAR.

also check out these sites: www.sacramentoraceway.com

                                                www.slantsix.org

                                                www.pacefabrication.net

                  THE "JESIOLOWSKI TEAM"  

   OUR NATIONAL SLANT 6" D GAS" RECORD 

                          (SET IN 2011)

  WAS broken in 11/2016...we hope to  cure that 

 problem in 2018 !!!!!!!! 

                    IN 2012 THE TEAM  PLACED:  

 #4 I N THE WESTERN STATES SLANT6 POINTS

                                    AND

 #5  IN THE NATIONAL CHAMPIONSHIP POINTS.

        A NEW ENGINE  offers  exciting new                                                possibilities!

"DRAG RACING 101"

         from the CD

   Chasin' The Dream.

Lots of cars lined up for Sportsman Class at Sacramento..Feb. 2011

SACRAMENTO SPORTSMAN SERIES 2011

SLANT 6 DRAG RACING SERIES  (Killer Bees Racing)  2011

FIRST RACE: Mopars at the Strip, Las Vegas, NV (4/10/2011)

MY "AWESOME" CREW CHIEF...checking tires....and  etc.  

APRIL 30 & MAY 1, 2011 @ SACRAMENTO

New "best time" 13.46!

GREAT FUN at Sacramento Raceway. Winning rounds is "good", but winning races is better!!

RACE #2...Champion Raceway. MEDFORD, OREGON (6/4/2011)

WINNING IS GOOD!!!!!......

We won our First race at Medford!

Crew chief Edd, assisting with the "burn out"!

Wax, polish, clean...wax, polish, clean....etc.

We had a great time in Medford. Champion raceway is always very accomodating to the Slant sixers. there were some rain sprinkles, but all races were completed..  We had a few mechanical problems. Edd changed spark plugs, jets, etc between rounds, giving us the opportunity to complete the race and get our first WIN!    Currently we are Tied for #1 in Points. :)

LINEUP  CHAMPION RACEWAY MEDFORD, 

OREGON.

RACE #3...Woodburn Dragstrip, WOODBURN, OREGON (6/26/2011)

The Slant6 Killer Bees at Woodburn.

PJ & Wendy lined up for final round!

Wendy takes the win, with PJ runner up.

THE KILLER BEE RACER "LADIES".

Alethea, PJ, and Wendy.

GREAT WRITE UP IN THE "PARADISE POST" BY   SPORTS WRITER  JEFF LARSON (THANKS JEFF!) .   Jeff  and  the Paradise Post are very supportive of "all locals involvment in any sports". 

I know the copy is a little hard to read.....but you

get the "IDEA". !!   The good news is: we are currently #1

 on the West Coast & in the Nationals.

  BUT......we know..each race could change our standings.

  Keep your fingers crossed....and we will keep:

 "CHASIN' THE DREAM"

We were "Runner up" at this race, 

CJ Stoakes from Halsey, OR 

took first.

"Runner up" at Woodburn. Wendy Pine took the Win.  BUT..........we are at  93 points  which puts us  30 points ahead of all others.         It's ALL good!

RACE #4... Samoa Dragstrip,   EUREKA, CA   7/16/2011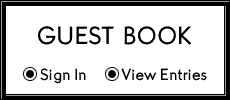 18 SLANT SIXERS' LINED UP FOR THE SAMOA RACE!

AWESOME RACING AT SAMOA! Track managers Danny & Kathy  were more than helpful and gracious to the 6er's Largest racing group we have had at Samoa. Next year we are planning on a "2 day" race.

WINNER WAS ANDREW HOWARD from Samoa.

RUNNER UP: RICHARD BJERKLUND
(Richard is now  in 2nd place and me...........at risk of losing the lead.  Richard 83 points and PJ at 94 points.

Mark Etheridge and PJ lined up lst round

Mark took the Win!!..He also set a new 

          World Record for Slant six, "A" Gas!

           Congrats to MARK!

The awesome Demon lined

up with Mark Etheridge

Best time at Samoa

was  13.55

(that is at 3/4 throttle)

MAYBE BY THE END

OF THE SEASON WE

WILL OPEN IT UP???

Best light:  .027

DINNER AT SAMOA COOKHOUSE

GOOD RACING FRIENDS-GOOD FOOD

RACE #5 Woodburn Dragstrip, Woodburn, Or 8/11/2011

Time trials before the race. We are running against

a flathead V8 Dragster.

Lined up to Race! You can tell by the smile...I thought I was going to win!!.....but it didn't happen.  So.........

ON TO MEDFORD!! We are still #1....but by a small lead!

Race #6   Champion raceway, Medford, OR. 8/27/2011

  The Slant6 win went to Andrew Howard putting him in #2 spot in the Nationals. Richard Berkjlund placed 2nd giving him the #1 position in the nationals.....we are going to have to "step-up" our game.

Race #7    "THE FINALS"  Redding Racetrack, Redding, CA . 10/08/2011

Race #7  Sacramento Racetrack, Sacramento, Ca 9/11/2911

Lots of fun at Sacramento. We decided to "waive" points for this race and save the excitement for the final Redding Race next month. We did go to the quarter finals inSlant6 racing and to the semi finals in Sportsman racing.  Wendy Pines is now our points leader...making 4 West coast racers challenged for the win and the National Championship. We are ready!!

 WE DID SET A NEW RECORD FOR "SLANT6 D/GAS", 14.12 SEC., 1/4 MI., CAR OVER 3200#

 FIRST RECORD EVER SET BY A SLANT6 WOMAN DRIVER.

We set a new National Record for D/gas at

Sacramento!!!

click to read Post review.

We couldn't have planned a more exciting finale if we had tried.  The East coast is OUT...It is all up to the top 5 contenders on the West Coast...to be decided at THIS Redding Race. Going into the race Wendy Pine is #1...but she goes out the first round..as did Richard Berkjlund who was #2, #3 racer Andrew Howard unable to attend this race, #5 contender  CJ Stoakes also OUT......PJ wins Rd1, then Rd 2...she needs to win Rd3 to tie Wendy....but not to be....

                                                                                                 Wendy Pine is new National Champion, PJ comes in #2.                                                                                                         2nd.  First women to ever rank in the top 10 nationally.

                                                                                                 What an awesome racing year!! Thanks to all the Slant6ers',                                                                               fans, friends, and wonderful husband, and crew                                                                                                            chief, Edd Jesiolowski                                                                                                                                                                                                    we will be back...........

click to read Paradise

newspaper review

Click here to read final

 "Paradise Post" review.

Jesiolowski team sets New 

       Slant6 D/gas Record

SACRAMENTO SPORTSMAN  2012

FIRST  2012 RACE AT SACRAMENTO : New years day...cold, rain, etc.  Crew chief sick but we raced and won 3 rounds.

Jan. 22nd race cancelled due to weather, rescheduled to Feb. 4th where we won a few more rounds. ...currently  tied for 6th in points.  Blew up motor and damage to transmission. Crew Chief/Mechanic, etc, etc....repairing car hoping to make next race.

2011 was an amazing year for us: follow our travels and share the experience ..

RACE #2 AND #3...  SACRAMENTO RACEWAY, SACRAMENTO,CA. MAY 5 & 6, 2012

 We started our season at Sacramento without our RedDemon.....borrowing    a car to make the race and salvage some points.  Edd put in plugs, points, etc..and we were off to the races! It was a long....and   exciting  weekend.  

 A  NHRA  National event with over 350 cars participating. We won Saturday giving us 41 points,...Sunday, we went out first round, for 1 point.

SLANT 6 DRAG RACING SERIES  (Killer Bees Racing)    2012

Saturday race: PJ-Winner, 

Runner up: Allen Dutra

 Our season has got  off to a slow start , BUT, we don't  "Give up, Give In, OR lose Faith"!   We were unable to make the Woodburn Race on June 23 & 24 .   Crew Chief, Edd Jesiolowski  continues to work out the problems and has added some impressive new features to the "Demon".We are currently #6 in points for the Western States Killer Bees...and plan to improve that position in the next 2 races at SAMOA DRAGSTRIP, EUREKA, CA on July 14 & 15. 

            RACE #4 AND #5...  WOODBURN DRAGSTRIP, WOODBURN, OR. JUNE 23 & 24, 2012

SUNDAY WAS THE INLINER/SLANT6 RACE.WE TOOK FIRST,BUT NO POINTS.

    Sunday Race

Slant6 & Inliner.

RACE #6 AND #7...SAMOA DRAGSTRIP, EUREKA, CA. JULY 14, & 15, 2012

Edd worked on the Demon way into the night...but we were able to make it to Samoa Dragstrip, hook up with old friends, and enjoy a dinner at theSamoa Cookhouse on Friday night. Next day we made a couple runs but not adjusted to the new improvements in the car and "no seat time" so far this year.  We did win one round. Sunday was much better. Car definitely ran great!  We will call this one a "Test and tune" and head for Medford next month. Aric Erickson from Chico won both days. Buddy and National Champion, Wendy Pine and  PJ came away tied in the points at 54 each. Not bad under the circumstances...but it won't win any championships!

A little "R&R" with food!

New "Air Shifter". Sounds like a gun going off

as you go down the strip.

SCROLL DOWN FOR  2011/2012 RACE RESULTS..........................

=====================================================================================

RACE #8 AND #9...WOODBURN DRAGSTRIP, WOODBURN,OR. AUG.11 & 12, 2012

It was "hot..hot..hot" at Woodburn..including the weather, the CARS, and the RACERS!!..but as always, ..good times!  A fellow Slant 6 Racer from Virginia (Lou Madson) joined the "Killer Bees" for a weekend of 

racing AND raced away with a win on Sunday.WE WON THE SATURDAY RACE...AND WENT A COUPLE ROUNDS 

ON SUNDAY GIVING US 106 IN POINTS AND  placing us in the #2 SPOT IN THE NATIONAL POINTS CHASE. 

directly to Medford for the next 2 day race before returning to California.

PJ.,.Saturday Race Winner w/ Lou Madson, Sunday Winner

FINAL SLANT6 2 DAY RACE AT REDDING DRAGSTRIP..SEPTEMBER 8 AND 9, 2012.

BEAUTIFUL WEATHER..PARKED UNDER THE TREES WITH A LITTLE "BREEZE". Unfortunately..our year didn't end as we planned. We went out 1st round both days. Having only attended 1/2 of the scheduled races this year..        WE FEEL LUCKY TO END UP  #4 IN THE WESTERN STATES KILLER BEES SLANT SIX                                      POINTS  RACE  FOR 2012   AND     .....     #5 IN THE NATIONAL POINTS.

TOP 10 "kILLER BEES" POINTS LEADERS FOR  2012

                                 STILL  "CHASIN' THE DREAM!!"

 We  Will be checking out our " NEW MOTOR" in 2018  and  

 looking forward  to some  great racing ...... AND setting  a new  "D" Gas RECORD!

FIRST RACE: Las Vegas Race (Mopars at the strip) March 24th, 2013.. 

The winds were 50/60 mph at the STRIP, but calmed down on Sunday 

for the Slant6 Race. The DEMON ran great and we came home with the 

"RUNNER UP TROPHY".  We only got a couple runs at Sacramento the

weekend before...so need a few more  TnT before the May Redding, CA race.

VIVA'   LAS VEGAS!!--First  Slant 6 race of the year Mar. 24,2013

Slant 6 Race #2 and #3 @ Redding Dragstrip, Redding Ca. May 4 & 5, 2013

We were to anxious to get to  Redding  for a 2 day race to see what the "Demon" could do this year!  It was very windy Saturday...kinda like VEGAS!  We had a very small turnout of Slant 6 Killer Bee racers which was a little disappointing...so we decided to try our luck in the "PRO" series race...along with out Slant 6 Race. I Don't know if we will do that again....it is kind of like being on a "merry go round".  Everything goes so fast and if you are winning rounds (which we were)...there is not much time for the car to cool down.  The Demon ran so close to its' numbers that it was hard to believe.  We got some good lights and finished 2nd (Runner Up) in the Slant 6 series....which technically places us Number one in the Nation in points......until more races are run.   We REALLY enjoyed participating in the PRO race .....as we were the WINNER!!!!

June 2 & 3 ,2013 

Pro series race-Redding Dragstrip,Ca

We needed to get a couple test & tunes to get ready for the Woodburn Slant 6 Race in June...so we raced the PRO series in Redding. PJ's lights were awesome! The Demon ran the numbers all weekend, we went to the semi finals but lost with a    .005 red light!

NO RACING THIS WEEKEND  JUNE 14, 2013...SO WE TOOK THE DEMON TO IT'S FIRST BIG CAR SHOW.......AND....WON 

                                                                   "BEST MODIFIED/STOCK" AWARD!

  The crowds loved hearing the engine and seeing all the extras and the workmanship that Edd puts in his cars.

..OOPS!!!!!       Blew  up  the  engine  on  the  starting  line  at   Samoa Dragstrip @ Eureka, Ca...........THAT ENDS OUR SEASON FOR THIS YEAR!!!   We will be back with new engine..;new attitude...and a "new adventure".

PRO RACE REDDING DRAGSTRIP, CA  JUNE 2,  AND 3,  2013


DEAR RACING FANS

It breaks my heart to

tell you our Dodge

Demon was burned up

in the Paradise, Ca

Fire!!  Edd started 

building a new Demon

but he passed away

in Jan 2020. HE IS SO

  MISSED BY FAMILY

     AND FRIENDS!!

    UNFORTUNATELY DUE TO THE 

    PARADISE,CA. FIRE...........OUR

                        RACE CAR

    WAS DESTROYED!! NOV.8,2018